With a constantly growing list of Brawlers to choose from, it can be confusing for players to decide early on in the game who are the best Brawlers in Brawls Stars. After all, knowing this important information could help you rank higher.
PRO TIP: Always check the latest Brawl Stars Tier List before deciding which Brawlers to use. It is a comprehensive list of the best and most competitive Brawlers in every game mode!
We know you're curious to find out who the best Brawlers are! So, we've come up with this Overall Brawls Stars Tier List. We added links to each Brawler's page so be sure to check them out if you want to learn more about strategies on how to use the Brawlers.
–> Click here for the complete list of Brawl Stars characters.
S-Tier
This is the best tier of the game and thus offers brawlers that are best suited for all modes of gameplay.
Best brawlers of this tier are:
8 BIT
8 BIT is one of the S-Tier brawlers and rightly so because of his extremely high Offense. 8 BIT shoots Blaster Beams and his Super boosts the damage-causing abilities of friends in the session. 8-Bit can be unlocked by reaching 6000 total trophies.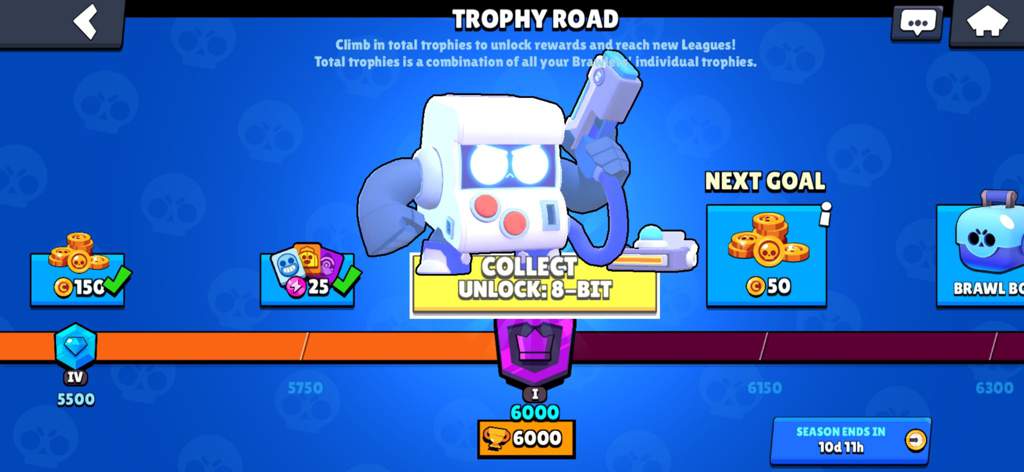 A-Tier
The next best category is the A-Tier. The best Brawlers of the A-Tier are:
Max
Crow
Spike
Brock
Gene
Frank
DARRYL
Darryl is a highly capable brawler that can be unlocked from Brawl Boxes. He has a significantly high Defense capability. Darryl fires at his enemies using his double shotgun and his Super ability is a reckless move inside the bouncy barrel.
B-Tier
The next best brawlers of the game are:
Mr. P
El Primo
Emz
Shelly
Sandy
Bull
Bull
Rosa
EMZ
Emz can be unlocked by reaching 8000 total trophies. The Super move of EMZ is known as CAUSTIC CHARISMA which slows down the opponents. EMZ uniquely attacks her enemies by spraying blasts of hair spray on them.
C-Tier
Nita
Penny
Leon
Tara
Sprout
Mortis
SPROUT
This Brawler can be unlocked from the Brawl Boxes and has a comparatively lower Defense and Offense mechanism. However, the Utility of SPROUT is pretty strong.
The Super move of this brawler is known as HEDGE which creates a plant-based obstacle for enemies.
Introduction to the Wild Flames: Unveiling Brawl Stars' Best Epic Brawler, Amber!
Brawl Stars has been growing in popularity as one of the world's leading mobile games. With its unique and tactical gameplay, players can battle one another in intense 3v3 brawls on the Rockwall. As a part of this game, there are numerous Brawlers available to use – each with its own individual strengths and weaknesses.
But what if you could assemble your team of elite Brawlers and make your way through the Rockwall? Who would you choose? Today we'll be looking at who might be the best Brawlers in Brawl Stars using the keyword Amber – it's wild flames brawling time!
Amber is an Epic Brawler found within Brawl Stars who can deal some serious damage. Her Super ability allows her to quickly dash across the battlefield and shoot five flaming shots that spread outwards from her location – making her incredibly adept at taking out multiple foes at once.
Furthermore, she can access two powerful Star Powers: Fire Fluid and Frost Queen Amber Skin. Fire Fluid is great for keeping opponents away from Amber since it provides an extra range for her flame shot attacks; while Frost Queen Amber Skin gives her an extra boost when striking enemies up close.
Overall, Amber's abilities make her an ideal choice for all types of battles within Brawl Stars. She's capable of dealing huge amounts of long-ranged damage while also being able to protect herself – making her perfect for picking off enemy teams from afar while still being able to survive close-up engagements.
In addition, her Wild Flames Star Power gives her even more flexibility; allowing her to clear out hordes of enemies or focus fire on a single target depending on how it's used.
In conclusion, Amber is without a doubt one of the best Epic Brawlers in Brawl Stars due to her immense versatility and incredible damage potential when used correctly. Her Super ability provides excellent crowd control capabilities; while her Star Powers allow for further customization depending on what type of battle she is facing. So if you're looking for an epic brawler with a lot of punch, look no further than Amber!
Final Verdict on the Best Characters
This Brawl Stars tier list gives players an idea on which Brawl Stars characters to choose. However, some players might disagree with this list and find a member of the C-Tier extremely beneficial to them. This is why we highly recommend to always check out the latest Brawl Stars Tier List and more importantly, exploring the game and finding out which Brawlers are the best option for you.
ALSO READ: