With 43 Brawlers to choose from, it can be confusing for players to decide early on in the game who are the best Brawlers in Brawls Stars. After all, knowing this important information could help you rank higher.
PRO TIP: Always check the latest Brawl Stars Tier List before deciding which Brawlers to use. It is a comprehensive list of the best and most competitive Brawlers in every game mode!
We know you're curious to find out who the best Brawlers are! So, we've come up with this Overall Brawls Stars Tier List. We added links to each Brawler's page so be sure to check them out if you want to learn more about strategies on how to use the Brawlers.
–> Click here for the complete list of Brawl Stars characters.
S-Tier
This is the best tier of the game and thus offers brawlers that are best suited for all modes of gameplay.
Best brawlers of this tier are:
BrawlStarsUP Gameplay Roundup
8 BIT
8 BIT is one of the S-Tier brawlers and rightly so because of his extremely high Offense. 8 BIT shoots Blaster Beams and his Super boosts the damage-causing abilities of friends in the session. 8-Bit can be unlocked by reaching 6000 total trophies.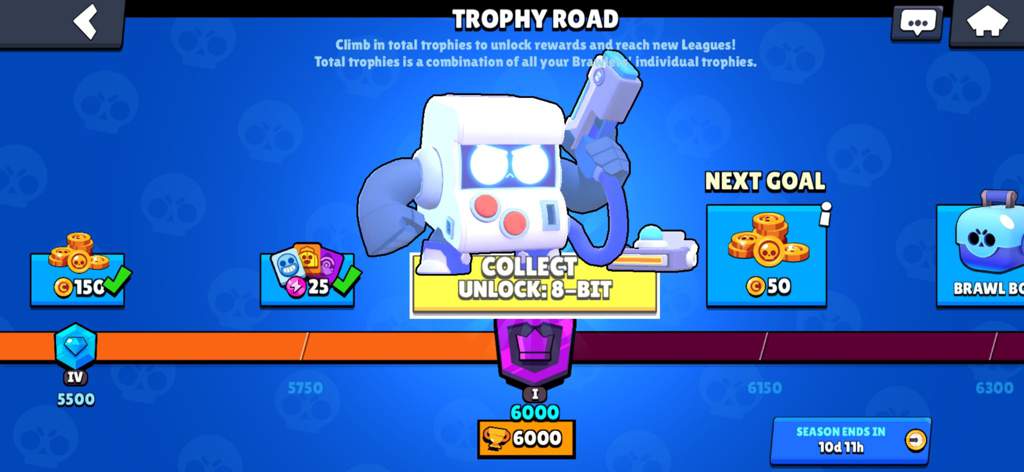 A-Tier
The next best category is the A-Tier. The best Brawlers of the A-Tier are:
Max
Crow
Spike
Brock
Gene
Frank
DARRYL
Darryl is a highly capable brawler that can be unlocked from Brawl Boxes. He has a significantly high Defense capability. Darryl fires at his enemies using his double shotgun and his Super ability is a reckless move inside the bouncy barrel.
B-Tier
The next best brawlers of the game are:
Mr. P
El Primo
Emz
Shelly
Sandy
Bull
Bull
Rosa
EMZ
Emz can be unlocked by reaching 8000 total trophies. The Super move of EMZ is known as CAUSTIC CHARISMA which slows down the opponents. EMZ uniquely attacks her enemies by spraying blasts of hair spray on them.
C-Tier
Nita
Penny
Leon
Tara
Sprout
Mortis
SPROUT
This Brawler can be unlocked from the Brawl Boxes and has a comparatively lower Defense and Offense mechanism. However, the Utility of SPROUT is pretty strong.
The Super move of this brawler is known as HEDGE which creates a plant-based obstacle for enemies.
Final Verdict
This Brawl Stars tier list gives players an idea on which Brawl Stars characters to choose.
However, some players might disagree with this list and find a member of the C-Tier extremely beneficial to them. This is why we highly recommend to always check out the latest Brawl Stars Tier List, and more importantly, explore the game and find out which Brawlers are the best option for you.
ALSO READ: