Crow's Basic Information
Basic Information

 Type: Ranged Brawler
 Super Range: 8.33 tiles
 Attack Range: 8.33 tiles
 Speed: 2.5 tiles per second
 Attack Reload: 1.5s

 Role: Damage Over Time
Attack Radius: 3×3 tiles
 Rarity: Legendary

Star PowerCrow's poison saps the strength of enemies, who deal 10% less damage while poisoned.
Abilities
Primary Attack: Switchblade
Crow throws a triple threat of poisoned daggers. Enemies nicked by these blades will take damage over time.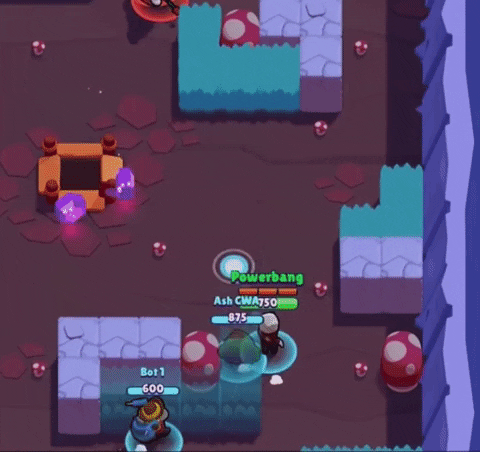 Super Ability: Swoop

Crow takes to the skies, throwing a ring of poisoned daggers around him both on take-off and landing.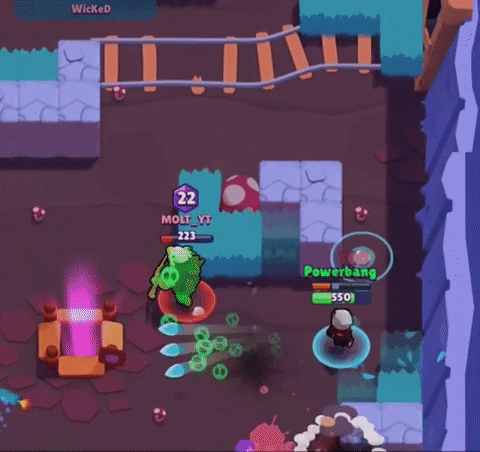 Strengths and Weakness
| | |
| --- | --- |
|  Strengths |  Weaknesses |
| Very fast | No burst damage |
| Long attack range | Low HP. |
| Does damage over time, excellent in long battles. | Can't break walls. |
| Great at kiting enemies. | |
| Can escape using his super. | |
Best Game Modes for Crow
Showdown
Bounty
Brawl Ball
Gem Grab
Matchups
Great Vs
---
Not Good Vs
---
Tips for Using Crow
You always want to make the most out of his range so always keep your distance but at the same time keep ur enemy in range so that you can attack them but they can't hit back.
Once in combat try to keep your enemy always poisoned so that they can't regen and if in case they try to run away using the bushes the poison will reveal their location.
You should save up your super so that you can use it to run away or kill your opponent who is running away.
Always keep in mind that crow has low hp so you don't want to play too aggressive. You don't wish to end up being next to a primo/bull.
Don't roam in the open always take cover and peek around the corner to shoot. That way you can deal damage while staying unharmed.
Crow – The Toxic Assassin

"This enigmatic creature just appeared in town one day. Nobody dares to ruffle his feathers…not anymore"
Crow is one of the fast travellers with a movement speed of 2.5 tiles per second. Being a legendary brawler he is really hard to obtain.
He is an assassin which means you should use him like an assassin and not a tank killer like shelly.