Crow's Basic Information
Basic Information

 Type: Ranged Brawler
 Super Range: 8.33 tiles
 Attack Range: 8.33 tiles
 Speed: 2.5 tiles per second
 Attack Reload: 1.5s

 Role: Damage Over Time
Attack Radius: 3×3 tiles
 Rarity: Legendary

Star PowerCrow's poison saps the strength of enemies, who deal 10% less damage while poisoned.
Abilities
Primary Attack: Switchblade
Crow throws a triple threat of poisoned daggers. Enemies nicked by these blades will take damage over time.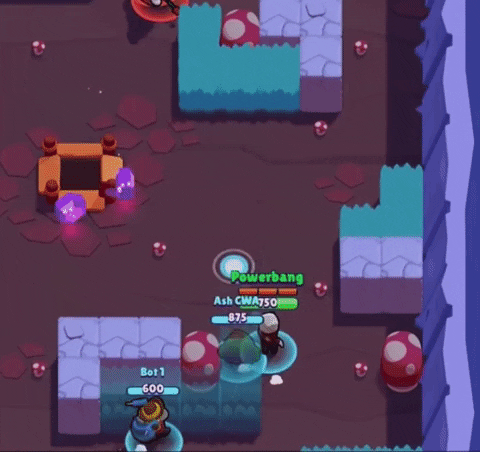 Super Ability: Swoop

Crow takes to the skies, throwing a ring of poisoned daggers around him both on take-off and landing.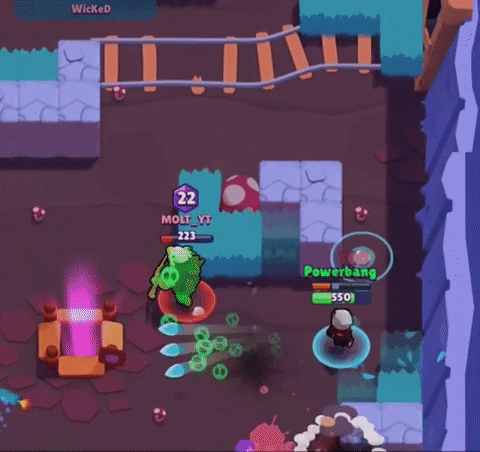 Strengths and Weakness
| | |
| --- | --- |
|  Strengths |  Weaknesses |
| Very fast | No burst damage |
| Long attack range | The Super has a pretty long delay. |
| Does damage over time, excellent in long battles. | |
| Great at kiting enemies. | |
| Escape and poison the enemies immediately. | |
Best Game Modes for Barley
Gem Grab
Bounty
Brawl Ball
Showdown
Matchups
Great Vs
---
Not Good Vs
---
Tips for Using Crow
Do chip damage and kite the enemies as much as possible, making them angry.
Always keep the distance due to his low HP.
Don't hesitate to use his Super whenever you want to escape.
Do not play aggressively too much while using him.
Related Articles