Frank's Basic Information
Basic Information

 Type: Ranged Tanker
 Super Range: 7 tiles
 Attack Range: 6 tiles
 Speed: 2.9 tiles per second
 Attack Reload: 0.8s

 Role: Tanker; AoE Nuker
Attack Radius: 3×3 tiles
 Rarity: Epic

Star PowerFrank can see and steal the power of a defeated enemy Brawler, increasing his damage by 30% for 10 seconds!
Abilities
Primary Attack: Hammer Hit
Frank takes a while to wind up his hammer blow, but the hit is so hard, it sends a shockwave!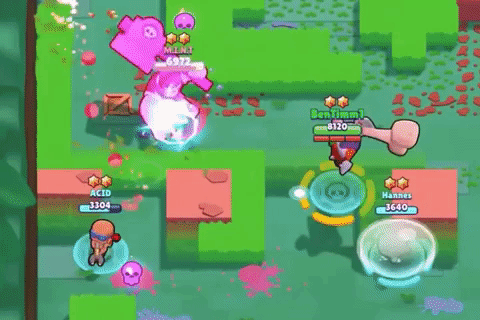 Super Ability: Last Call

Frank's greatest hit sends a shockwave that destroys environment and stuns enemies for a while.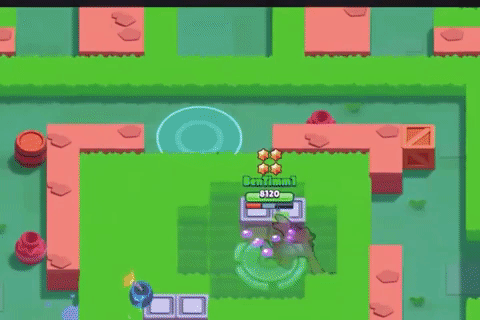 Strengths and Weakness
| | |
| --- | --- |
|  Strengths |  Weaknesses |
| Nice HP | Weak against long attack brawlers like Ricochet or Colt |
| Can do chip attack in mid range | Can be easily kited in open space. |
| Breaking walls and obstacles nicely | Super can be canceled by some Supers. |
| In game modes that have skull power, he is super strong, can 1 hit some Brawlers. | |
Best Game Modes for Frank
Gem Grab
Bounty
Showdown
Matchups
Great Vs
---
Not Good Vs
---
Tips for Using Frank
Do not try to solo kill with ranged Brawlers. Stay back a bit to protect and coop with your teammates.
Because he can attack from behind the walls, he is great as a Gem Grabber in Gem Grab mode.