Spike's Basic Information
Basic Information

 Type: Ranged Brawler
 Super Range: 7.33 tiles
 Attack Range: 7.67 tiles
 Speed: 2.5 tiles per second
 Attack Reload: 2s

 Role: Crowd Control
Spikes per Attack: 6
 Rarity: Legendary

Star PowerAfter using Super, Spike regenerates 500 HP per second by standing in its area of effect.
Abilities
Primary Attack: Needle Grenade
Spike fires off a small cactus that explodes, shooting spikes in different directions.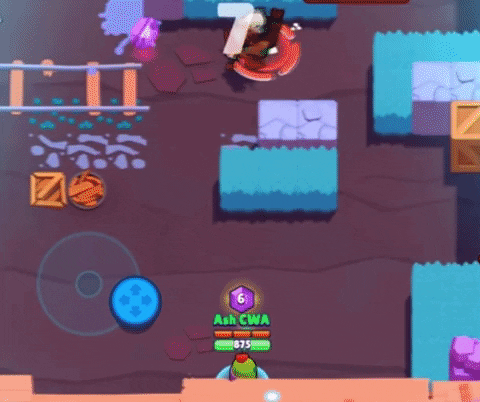 Super Ability: Stick Around!

Spike lobs a thorny grenade. Enemies caught in the blast area take damage and area slowed down.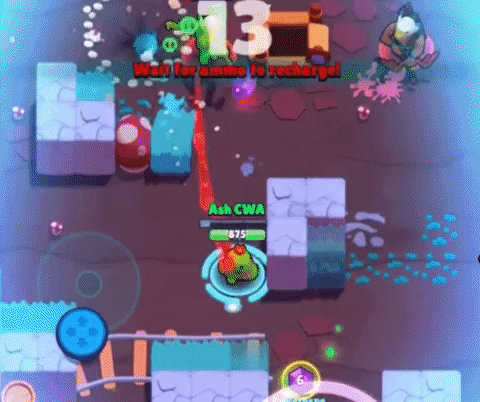 Strengths and Weakness
| | |
| --- | --- |
|  Strengths |  Weaknesses |
| Regular attack and Super slow down the enemies. | Low HP pool |
| The regular attack splits to all directions, making it easier to hit target and build up Super | Vulnerable when melee/short range Brawlers get close to him |
| Super has large AoE, dealing damage and slowing down enemies at once. | Hard to unlock him (lol) |
Best Game Modes for Spike
Gem Grab
Bounty
Heist
Brawl Ball
Showdown
Matchups
Great Vs
---
Not Good Vs
---
Tips for Using Spike
Always hide behind walls and obstacles to attack the enemies. Due to the ability of the basic attack, you can always attack the enemies no matter how hard it is to reach them.
Spam the attacks as many as you can to charge up the Super and to distract the opponents.
Always keep the distance.
If the whole cactus hits the enemy, it deals insane damage.