Here we are going to be covering everything coming in the brawl stars update that Supercell is letting me show you. That includes Pins, changes that are coming to Boss fight, Big game, Robo Rumble as well as several other changes including additional balance changes that you guys don't already know.
BRAWLER PINS
Let's start off with pins now, while I'm gonna be talking about them. Pins are now can be used in battles and chat rooms.
You can bring 4 pins to the battle, and we will talk about them specifically soon. Now one thing that's really important to know is that you can only unlock pins for brawlers that you have unlocked, so if you don't have Leon you won't be getting any Leon pins.
Sorry for rubbing it in if that just happens to be you.
PINS RARITIES
Every brawler is coming with at least eight pins and there are three types of pin at each Rarity's.
Each brawler will have 4 common pins, 1 standard pin, which is just gonna be one of the brawlers a sad pin, a happy pin, and an angry pin.
Now on top of that, each brawler will also have two rare pins with say GG and thanks which is oftentimes the one with the heart above.
It's really hilarious and then, of course, each brawler will have two epic pins the few with either the sweat drop or the oil drop depending on whether or not they are a robot. And then, of course, the special pin.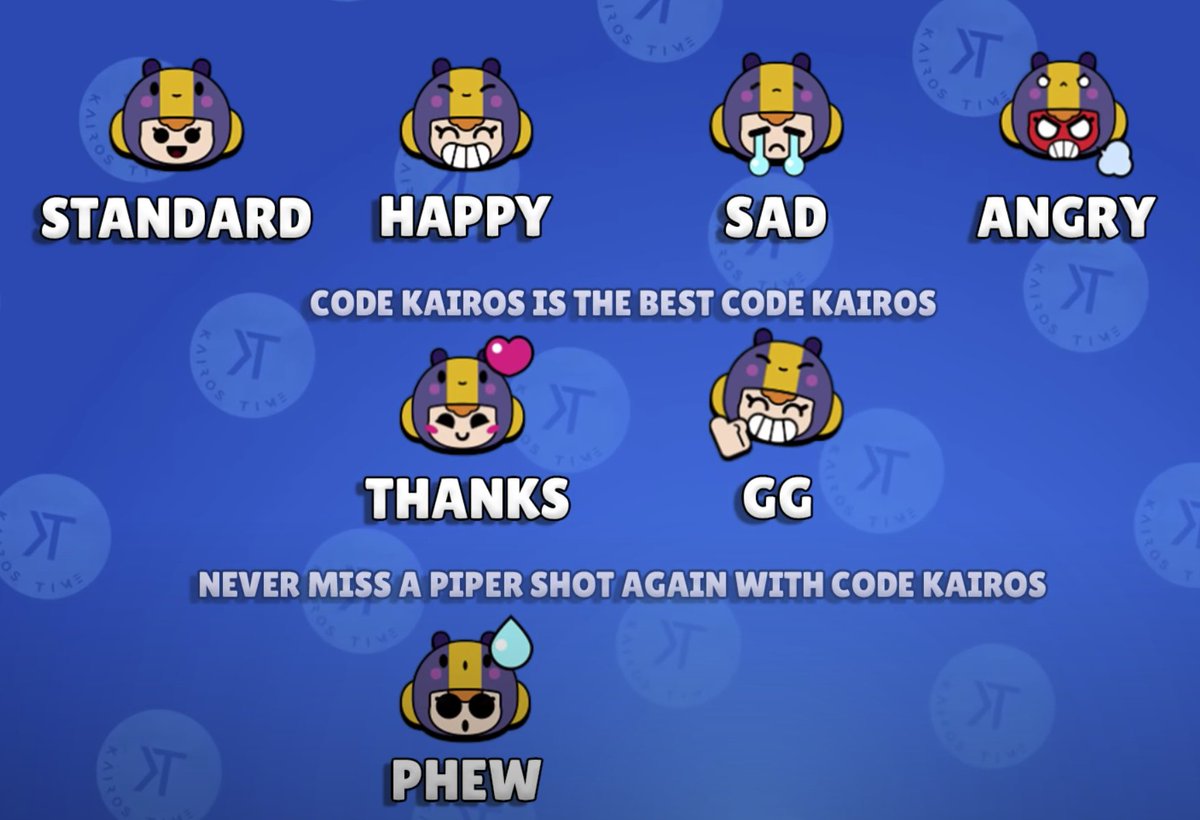 Now it's the time of me recording this I don't have all the special pins because Supercell has not put them into the developer build that I currently have.
But I'm sure that they're gonna have it in the final build now these special pins may be possible to like be animated or possibly even golden really really special pins.
And this means that this update is going to include well over 300 pins for the first update. We're getting over 300 of them, that is super crazy.
I bet Supercell's artists have been working on these for months because the level of quality and the detail on these is just awesome.
CHECK OUT THE BRAWL STARS DECEMBER UPDATE HERE
PIN COSTS
Now let's talk about how you will unlock these pins.
The pins can not be bought individually yet. They can be only bought through pin packs, which costs 50 gems (or sometimes Supercell is so generous they would discount 1 gem).
Which you can see below now these pin packs will show up in the shop every so often. Unlike mega boxes or big boxes or token doublers, these pin packs are not going to be purchasable all of the time.
So when you see them in the shop you should buy them assuming you're a gemmer like I am.
Okay now, these pin packs will cost 50 gems each and will contain two common pins and either one rare pin or one epic pin.
There is 85% chance that you would get a rare pin and 15% chance that you would get a Epic pin.
Now the best value when it comes to unlocking pins is absolutely going to be buying the brawl pass where there's going to be six base pins for the newest brawler which is now Gale and five exclusive pins that will not be available ever again.
By the way, if you do happen to open up a pin pack and it includes a Gale pin that you are going to, later on, unlock in the brawl pass those pins will be replaced with brawl boxes. From season 3, pin packs are now added on both F2P side of the pass and the bonus tiers.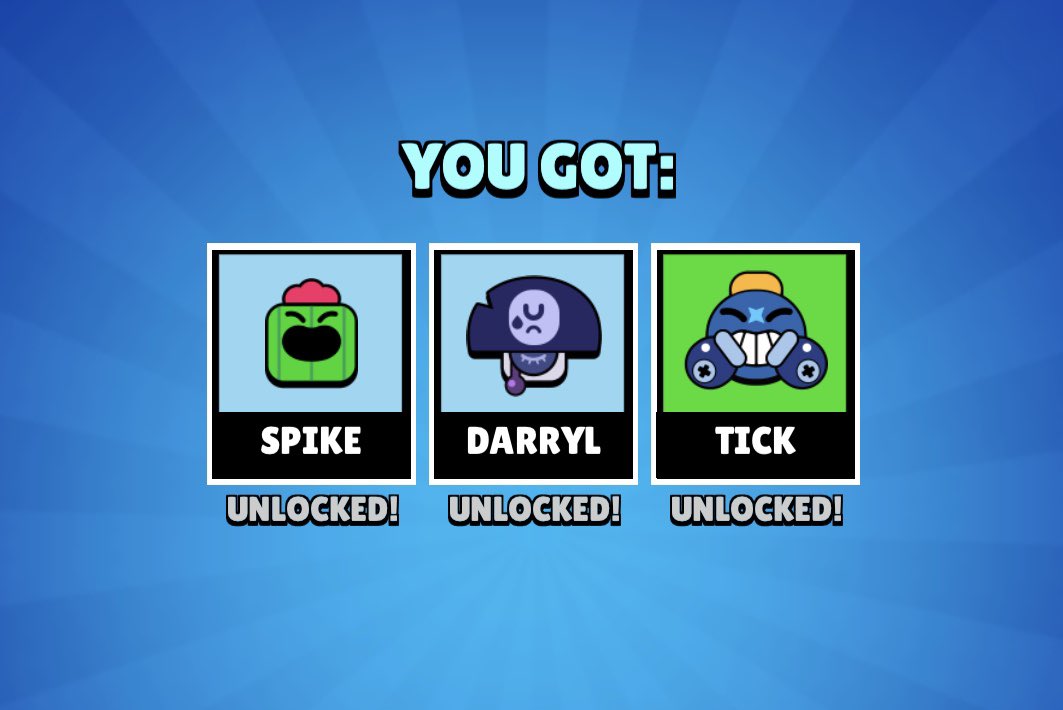 UNLOCKING PINS
That is currently the only way to get pins but I would not be surprised that all of Supercell came up with some other ways to reward people with pins.
I would love it if there were some super special pins that could be purchased with star points kind of like the gold Mecca Crow or gold Mecca Bo.
I also wouldn't be surprised if Supercell awarded special pins for doing well in the championship challenge. I could see them coming up with special pins for special events kind of like we got the barbarian king bull for Supercell's ten year anniversary.
I would also love it if they awarded certain pins for doing things in-game like winning so many solo showdown matches maybe like a Dynamike spinning around in circles or something like that right.
Or maybe even beating certain difficulties on the special events and I can almost guarantee you they're gonna be adding new pins in the game for like the various skins that we have for all the brawler's. However, there is one Phoenix crow pin in there which is kind of cool.
PINS FOR F2P PLAYERS
Now I know that there are plenty of free to play players that are curious about how this is going to impact them. How do free-to-play players unlock pins current?
These are the only free pins in the game and you already have them unless Supercell changes something before the update drops. The players aren't getting any of the brawl pins unless you happen to have free gems saved up.
I personally think that the standard pins that like we already are familiar with for the brawlers like the individual just Barley face right.
Personally I think they should show up in the shop every now and then with the option for free to play players to buy them with gold but that's just my own personal opinion.
I know that it is kind of a downer and I'll be talking about that in my 100% honest update review video that I'll be doing in a few days but for now the free play players out there out kind of look at these pins as you would look at any other skin or other cosmetic like that.
Brawl stars is a very free-to-play friendly game and you were getting a huge progression boost this update.
This includes cosmetics like skins and pins are going to be a big way that brawl stars earns revenue and that is an essential part of the game if they want to keep making brawl stars a game that's free-to-play players.
That's just how that works with that said though. I'll definitely share my concerns with Supercell on behalf of you guys, the free-to-play players because I really do understand how important your opinions are. I don't even know why I try anymore.
SPECIAL EVENT CHANGES
Now let's talk about the changes coming to the special events namely Big game, Robo Rumble, and Boss fight.
You can now play all three of the special events for free on the weekend when they actually come up right but there is a limited number of token rewards that you can get.
Spoiler alert, it's way better than in the past. On the weekend during the special events, you will get an additional quest for special events.
Let's start by giving an example with big game, when the big game is up you'll have 3 One hundred token quests for the big game.
BIG GAME
That's a total of 300 tokens you complete these quests by winning matches of big game one win for the first 100 tokens, 2 wins for the second 100 tokens, and 3 wins for the third 100 tokens.
If you are the big brawler, you win if you survive for two minutes at which point the match will just end and you lose if you get taken out before that two-minute timer is up.
If you're a regular brawler you win by taking out the big brawler before the two minutes are up and you lose if you fail to do that.
Now the thing is the game is completely different now than it used to be. It takes place on a map the size of a showdown map and the big boss spawns in the center while the small brawlers spawn in a circle around him or her.
Supercell took away the health decay on the big boss and can survive as Mortis or like Max by simply just running away from everyone and hiding in a bush.
I personally feel like a big game is going to need some massive balance changes. But I could be completely wrong since let's be honest, bots are not really the best test subjects, in fact, I could be completely wrong and this could be way more fun than they used to be.
Now the question is what happens if you complete the quest for a special event like big game and then continue to play a big game because you'll be able to do that for free.
One of two things is gonna happen if you've already earned the maximum of the 200 free tokens for the day, you'll just be playing for fun with no token or rewards cuz the big game is really fun and this time you are not wasting tickets on it right?
But if you haven't earned your maximum 200 tokens for the day you'll earn 10 tokens for a loss and 20 tokens for a win just like the competitive modes without the risk of losing trophies.
That's right guys we now have a non-competitive method for earning tokens at least on the weekends when the special events are going on.
And that is super awesome if you ask me. By the way, this is also the case for all the special events, not just big game.
ROBO RUMBLE
But now let's talk about Robo Rumble. It is also going to only last for two minutes and just like before your goal is to protect your safe from progressively more difficult waves of robots instead of earning tokens based on time.
You get 100 tokens each time you beat one of the first five stages and those first stages are named just like they are in this boss fight.
Normal, hard, expert, master, insane you get five quests for a maximum of 500 total tokens and that's gonna save you a ton of time in comparison to how Robo Rumble used to work.
Now if you play after beating insane you'll move on to insane 1 – insane 3 and so on.
But you won't actually earn any tokens from those because there won't be quest for that from that period on but you'll still be able to earn some those daily free tokens if you do have some available still but here's the catch.
You may want to keep playing as far as you can because the highest difficulty beat for Robo Rumble will now go on your player profile.
The big-game time record is being removed from the profile and the best time in Robo Rumble is being replaced with the highest difficulty reached on your profile as somebody who is scored perfect for both events.
I'm really sad to see them going away but at the same time, I can understand why Supercell removing them and I think that these two new versions of Robo Rumble and boss fight are the right way to go for a lot of reasons.
Also guys by the way it is not easy to win at Robo Rumble past insane. In fact, Lex, OJ, and I failed to beat insane three times before doing it successfully with maxed out brawler's right and we've played it a lot we know how it works right.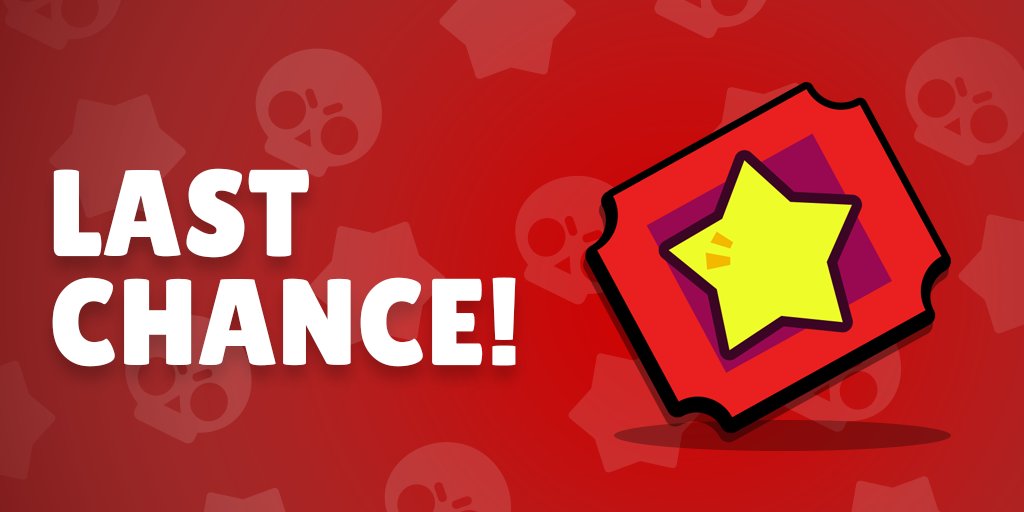 The only way we could beat insane 2 was by rigging the game to put us in as three Jessies with the shocky star power and no matter, how hard we tried we could not be insane three even by exploiting it with triple Jessies.
I'm really excited to see how far people are going to be able to get after the update and also to see what kind of metas come up.
By the way, if you do struggle to beat insane for the final quest, I'm pretty sure you'll be able to complete it by finding somebody who has not started playing it yet and just like win a match with them on normal or hard or whatever right.
BOSS FIGHT
I love exploits, lastly we have boss fight.
Nothing is changing as far as gameplay goes for a boss fight other than the way that you earn rewards. You're keeping your old best record on your profile and the gameplay is exactly like it was before.
The only difference is that rather than earning tokens by its defeating levels for forever, you now have five quests which will each earn you 100 tokens by winning the first five difficulties of the boss fight just like in Robo Rumble. So as a recap,
500 TOKENS – BIG GAME
500 TOKEN – ROBO RUMBLE
500 TOKENS – BOSS FIGHT
As well there is another huge progression buff for all players that were not included in my sneak peek where I talked about before the update versus after the update and how it's impacting free-to-play players that is massive.
Guys, now I have a bunch of super random changes coming to brawl stars that were not covered in my last two sneak peeks.
And if you missed either of those make sure you guys read them otherwise, you'll be missing out on some really important information. Let's see these changes.
PAM
Pam got a 3d model which you probably already know but she got a super cool winning animation.
You'll also notice that her turret got a remodel as well and her losing animation is also pretty cool her brawler icon also got a change as well and it looks super slick.
BRAWLER REWORKS
Surprise! Darryl got a voice if you didn't notice in my last couple of articles. On top of that dumpling Darryl skin got a remodel as well and looks super clean.
You also notice that dark bunny penny got a rework to the effects on her attack if you pay really close attention. You'll notice that her carrots are now rotten and when they explode little fly is kind of come up which is kind of gross and kind of funny at the same time.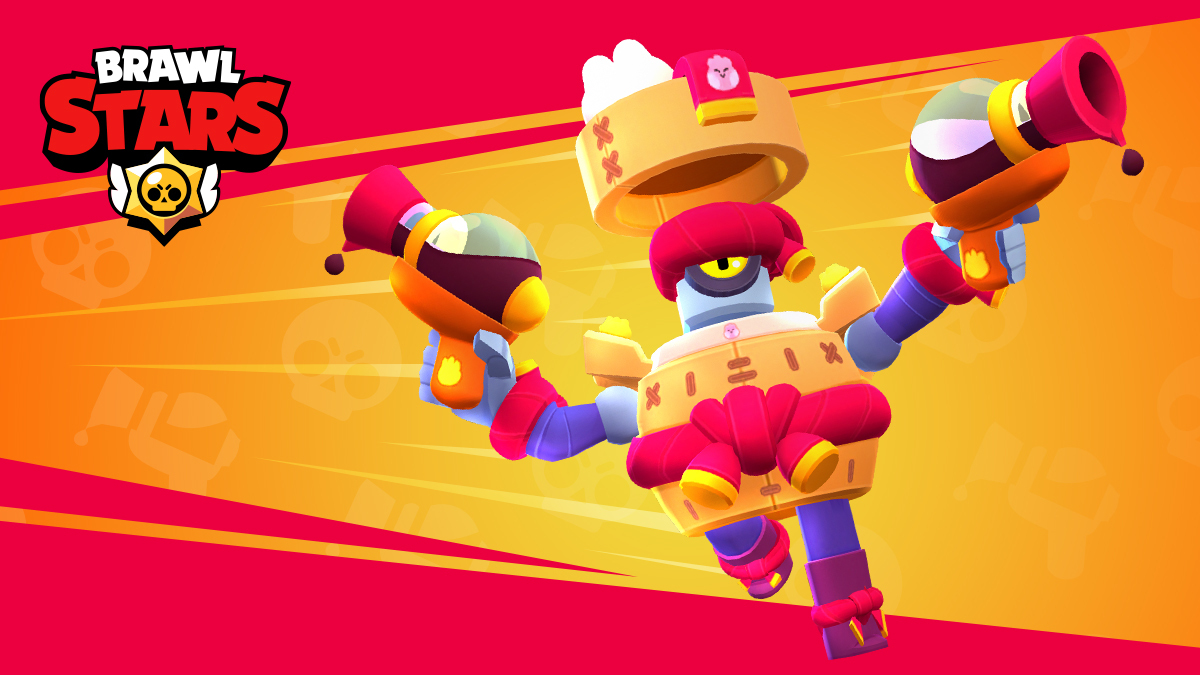 Mortis also got a very small tweak to his cape it just seems to flow a little bit more closely to his body and be less stale so yeah.
SKIN ARCHIVE
Now one important thing is that brawl stars is adding a skin archive to the game and some of the skins that used to be available frequently in the browser shop is going to be moved to that skin archive.
This means that they will be removed from the shop rotation and will only be purchasable maybe once or maybe just a couple of times a year. These skins include :
Rockabilly Mortis
Touchdown bull
Spicy Mike
Boom Box Brock
Caveman Frank
EVENT ROTATIONS
We're getting some changes to the game modes and event rotations. Now this over here is a work in progress and this might not even be a complete list but some of the old maps are getting replaced with different maps and then of course some of the game modes are getting more maps added to them.
Only time will tell if these are the actual maps will be made into the live version but you'll notice that we do have the new 3d environment as well and of course, we are getting more balanced changes that we're not covered my sneak peek.
BALANCE CHANGES
I'd go over all the detailed interactions but this article is already getting long enough so let's see these balance changes super quickly.
Carl is getting a 16% damage buff to his super damage, this is increasing the damage from 504 damage per swing to 588 damage
Sandy is getting a 10% damage buff to his attack damage increasing his damage from 1176 to 1288 per attack
BiBi is getting a 5% nerf to her maximum health decreasing her health from 5880 down to 5600 total health
Sprout is getting a six percent nerf to his attack damage decreasing his damage from 1400 damage done to 1316 damage both super placement pattern is now going to be correctly mirrored for both teams as opposed to the placement being somewhat more random in the past.
Ticks main attack pattern is going to have the same change to it where it's now going to correctly be mirrored for both teams
Emz's hype starpower is getting a 19% healing nerf, it's going from 400 healing per second per enemy in the circle down to 320 healing per second per enemy in circle.
Nita's Bearpaws gadget is getting a pretty hefty nerf from being able to use it three times per match down to only being able to use it two times per match.
And finally, the IKE turret in siege is getting a 14% buff to its health is being increased from 30,000 health to 35,000 health.
And that is everything coming in the update that I'm allowed to show you we still have Evil gene, Summer pam, constructor Jackie, as well as this mysterious brawler that I'm gonna call Nani.
So make sure you subscribe for that and let me know what you think about this update on a scale from 1 to 10, is it one the worst update ever or the best one.
ALSO READ