Barley Brawl Stars Character Information
Basic Information

 Type: Ranged Brawler/Thrower
 Super Range: 9 tiles
 Attack Range: 7 tiles
 Speed: 2.5 tiles per second
 Attack Reload: 2s

 Role: Map Control; Splash Damage
Attack Radius: 3×3 tiles
 Rarity: Starting Brawler

Star Power

Barley regains 200 HP from each main attack.
Brawl Stars Character Abilities
Primary Attack: Undiluted
Barley lobs a bottle, breaking it on the ground. Enemies take damage from the splash, and more damage over time if they stay in the puddle.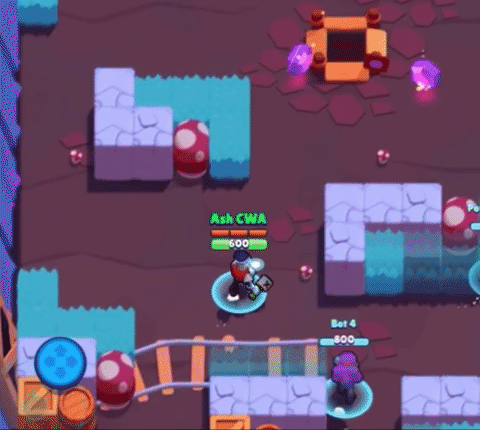 Super Ability: Last Call

This one's on the house! Barley hurls a flurry of fiery bottles, covering a huge area in flames. Get out of there, bad guys!
.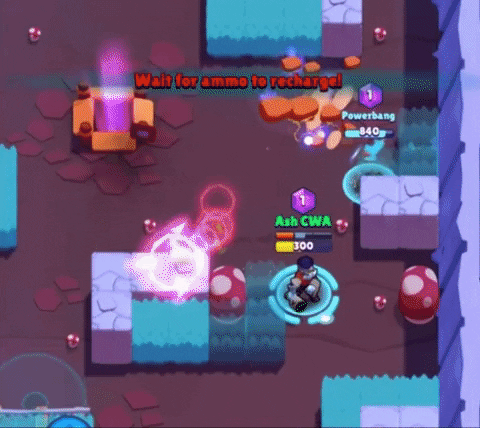 Barley Strengths and Weakness
| | |
| --- | --- |
|  Strengths |  Weaknesses |
| Extremely long attack range | Low HP |
| Great Basic Attack Radius | Basic attack has slight delay, needs to be practiced |
| Great vs Groups of Troops | Super has a delay casting time. If he dies while casting the Super, the rest will not occur. |
| Easily throw attacks over the walls/obstacles | Bad vs Melee Brawlers if they can get close to him |
| Super does insane damage over time | |
Best Game Modes for Barley
Heist
Brawl Ball
Gem Grab
Showdown
Brawl Stars Character Matchups 
Great Vs
---
Not Good Vs
---
Tips for Using Barley
Always stay behind the walls and obstacles while using Barley because of his low HP. Always keep the distance to the other Brawlers.
Due to the delay of his attacks, predicting enemies movements is a must. You don't want to misplace your attack and especially the Super. Throw the attack to where you think they would get to in the next 1-2 seconds.
Save your Super and only use it when the enemies clutter up together.
Only use the Super to kill one Brawler if it's an important kill (for lots of Gems, Stars etc).
If someone chasing you, always find obstacles to hide behind them. Drag your attacks right behind you so they will have to walk through them.
ALSO READ:
[kkstarratings]