Welcome fellow brawler!
We are going to be looking at the Newest Brawl Talk for season 4 that dropped on November 20th, 2020.
Brawl Pass season 4 is called Holiday Getaway.
Lou – Chromatic Brawler for Season 4
Starting off, the chromatic brawler for season 4 is LOU. He is the part of the Snowtel Trio, which includes Gale and Mr.P. Lou is a snow cone machine (we can assume that he works in Snowtel like Gale).
For his main attack, he throws 3 snow cones that seem to deal 532 damage at Maxed Level. Also, he has 3920 health at Maxed Level, which equals to Surge's health. There is a symbol next to Brawlers health when you are using Lou, and when that symbol is blue, the opponent Brawler freezes. Lou will have to hit the brawler several times to freeze the brawler.
For his super, he throws a cold syrup all over the ground that is slippery to the opponent brawlers. It is not confirmed what the super exactly does, but for now, it seems to slow down brawler's speed.
Changes to Brawl Pass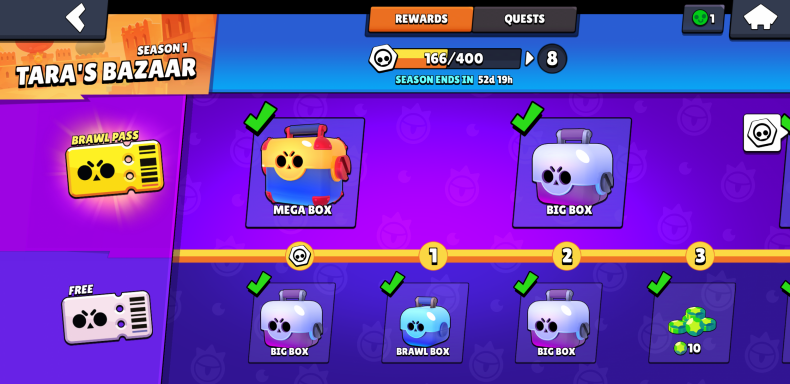 First change made to Brawl Pass is that you are no longer going to be able to unlock the chromatic brawler for the pass before tier 30, unless you don't have the Brawl Pass. This means that chromatic brawler for the season won't be unlockable for people who have Brawl Pass until tier 30.
Second change is to the Chromatic Brawlers. Now, like all other rarities, when you unlock a chromatic brawler, your drop rate chances will decrease. No specific information for this matter, but it will probably affect the drop rate changes depending on what rarity the chromatic brawlers are in that season. For example, if a chromatic brawler is Mythic, then it would affect the drop rate chances will be affected the same as when you unlock a Mythic.
Skins
We have 5 new skins being added to the game.
Bellhop Mike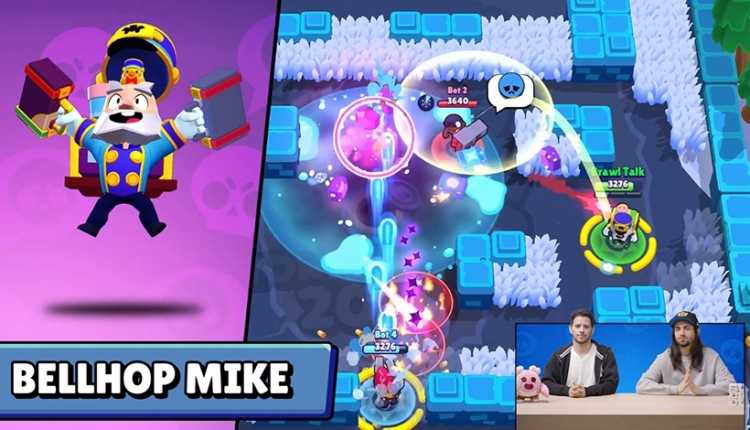 This skin can be unlocked in tier 0 in Brawl Pass for pass holders. This skin seems to have custom attack and super effects, however it doesn't seem to have custom animations. This skin would worth about 80 gems if it wasn't free in Brawl Pass on the premium side.
King Lou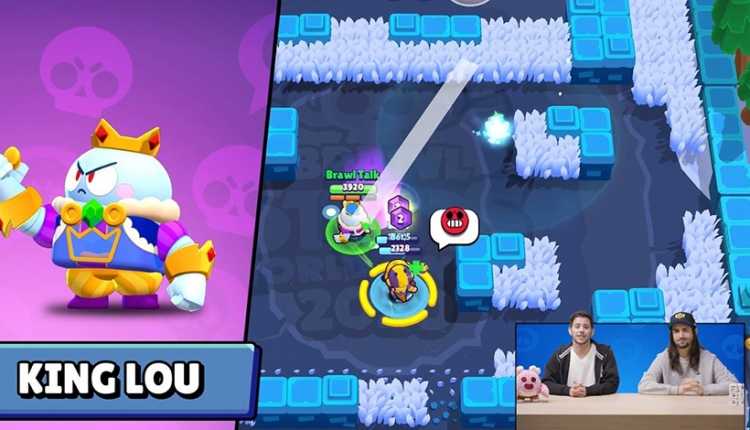 King Lou has custom effects for both main attack and super, and probably custom animations, like all other Brawl Pass Skins. This skin would worth 150 gems if it wasn't on Brawl Pass. (now, to put just a bit of my personal opinion, I think it is my least favorite Brawl Pass skin for tier 70. This is because the fact that Default Lou looks cuter and King Lou not having the best Brawler Model, but this is just my opinion.)
Sally Nani
This skin is in partnership with Line Friends, and even though I like all the Line skins, this skin kinda feels awkward. This skin has different custom effect for basic attack. Super is not confirmed, and the animation is the default Nani animation. This skin is probably 80 gems depending on Peep, or Nani's super's effect.
Choco Piper
This skin is in partnership with Line Friends. No custom effects for attack or super is confirmed, though it seems like it might have them. Choco Piper, however, has a different animation. This skin is probably 80 gems or possibly 150 gems depending on the custom effects.
Cony Max
This skin is also in partnership with Line Friends. From Brawl Talk, Cony Max has different basic attack animation. She probably also has a super effect, but it is not confirmed. She doesn't have a custom animation either, therefore this skin is probably 80 gems.
Changes to True Gold and Silver Skins
True gold and silver skins are finally getting a small rework. They are now more shiny and "bling!" Instead of dark yellow, it will look like actual gold.
World Finals – Brawl Stars eSports
Brawl Stars Championship is on November 21st and 22nd! Make sure to buy (if you can) Challenger Colt and Championship offers before they become Exclusive. Brawl Stars eSports goal for these offers are 1 million dollars, that will be the prize pool of the Brawl Stars championship.
Eight teams will be battling it out to be Brawl Stars World Champions. The Prize will be 1 million dollars and a limited pin – more info on the bottom.
Brawl Stars Championship Pins
There are various types of Championship pins giving out, and if you want to get one for free, make sure to keep reading!
These pins were available for $2.99 in the shop and they will be exclusive once they are gone from the shop.
Brawl Stars Championship Trophy Heart Pin will be given to people who bought the offers once they reach one million dollars!
Brawl Stars Championship Thumbs Up pin will be given to people who watches The World Championship – More information as we get closer to November 22nd.
The last one is for the winner of the World Finals! Meaning only 3-5 people will have this pin out of 100 Million People! Make sure to run away if you see that pin.
Map Maker
The Map Maker is still in Beta, but it is getting many changes! Now, you can submit your maps by pressing the button "submit," so that people around the world can play it. After it gets approved by your friends, it will move on to public map pool. After they play it, they can vote either Thumbs Up or Thumbs Down. The Best map of the day – this will probably be chosen by the number of Thumbs-Up – will be available for people to play for trophies.
There will be two new slots in the events tab. The first one is the test slot, which you can play other people's maps and rate them. The second slot will have a map that was chosen daily for people to play for trophies – that got the best ratings.
It also seems like they added diagonal mirroring in the Map Maker.
Two new modes will be added in Map Maker, Bounty and Heist. Additionally, you would be able to use Spring-traps and teleporters.
That is it for the update this November, and if you scroll down, there will be my personal opinion about this update.
Personal Opinion about this Brawl Stars Update
In my opinion, I think I would give this update a solid 8/10. The reason why I give this rating is because even though this update is small, we have gotten 3 new updates in just small period of time. And Supercell being able to pull update like this just after three weeks of another update, is what I think is very incredible.
This update brings a new brawler with different mechanic, which I will give 9/10.
The map environment weren't really shown in the Brawl Talk, but what we can see, I will give 7/10.
The changes to Brawl Pass might be questionable, but I think it will change how Chromatic Brawlers impact the progress of not maxed out accounts – 8/10.
The changes to Map Maker is absolutely is amazing since it is only in Beta. Brawl Stars listened to the community and added more options – 9/10.
The Brawl Stars eSports – 8/10.
However, what we could have expected is more quality of life changes. For example, there should be a rework for the "Looking For Team" feature. I think this will greatly affect Brawl Stars since playing with Randoms are what most people are frustrated of. I also think they should possibly add "Tournament Tab" where we can create our own tournaments like Clash Royale. One other change that could have been made is more Star Points offers in the shop. But don't get me wrong, I love this update!
I hope you enjoyed reading this writing and if you agree or disagree with anything, let me know. For now, see you next time! PEACE!
ALSO READ: