With so many Brawl Stars player options to choose from, it can be confusing to pick the most effective ones. But don't worry; with our help, you can quickly learn who the top brawlers are! The latest Brawl Stars Tier List has been released, and it's an ultimate compilation of the best and most competitive Brawlers in every game mode.

We have created an overall Brawl Stars Tier List, containing links to each Brawler's page for in-depth knowledge about strategies to use them. So dive in and discover which brawlers can help you rank higher in the game!
PRO TIP: Always check the latest Brawl Stars Tier List before deciding which Brawlers to use. It is a comprehensive list of the best and most competitive Brawlers in every game mode!
We know you're curious to find out who the best Brawlers are! So, we've come up with this Overall Brawls Stars Tier List. We added links to each Brawler's page so be sure to check them out if you want to learn more about strategies on how to use the Brawlers.
–> Click here for the complete list of Brawl Stars characters
Brawl Stars: Who's Better – Bo or Emz?
Brawl Stars is a multiplayer mobile game developed and published by Supercell. The game features a variety of brawlers, each with their own unique abilities and skills. Two of the most popular brawlers in the game are Bo and Emz. But who's better?
Let's take a closer look at these two brawlers and compare their strengths and weaknesses. We'll also dive into some other brawlers and game modes and provide a Brawl Stars quiz with answers.
Bo or Emz?
When it comes to Bo and Emz are great brawlers, but they have some key differences. Bo is a long-range brawler who can plant mines and reveal hidden enemy brawlers. Emz, on the other hand, is a mid-range brawler who can slow down enemy brawlers with her attacks.
Emz does slightly more damage than Bo per shot in terms of damage output. However, Bo has a faster reload speed, allowing him to dish out more shots in less time.
Ultimately, the choice between Bo and Emz comes down to personal preference and playstyle. If you prefer a long-range brawler who can control the map, Bo might be the better choice. If you prefer a mid-range brawler who can slow down enemies and deal damage, Emz might be the better pick.
Other Top Brawlers
Of course, there are plenty of other brawlers in Brawl Stars to choose from. The game's brawlers are divided into different tiers based on their strength and usefulness.
Here's a quick rundown of some of the other top brawlers in the game:
Colt: A long-range brawler with high damage output.
Jessie: A mid-range brawler who can spawn a turret to help with damage.
Spike: A mid-range brawler who deals damage over time with his attacks.
These are just a few examples of other strong brawlers in the game. It's important to experiment with different brawlers and find ones that match your playstyle.
Brawlers Ranked
In addition to tiers, Brawl Stars also ranks its brawlers based on how useful they are in different game modes. Here are the top five brawlers for each of the game modes:
Gem Grab:
Barley
Sandy
Rosa
Nita
Penny
Heist:
Colt
Brock
Penny
Jessie
Barley
Brawl Ball:
Sandy
Mortis
Colt
Shelly
Bibi
Bounty:
Sandy
Brock
Piper
Colt
Penny
Sandy
Leon
Piper
Mortis
Spike
Game Modes
Finally, let's take a quick look at some of the game modes in Brawl Stars. There are currently six different game modes to choose from:
Gem Grab: Collect gems and hold onto them to win.
Heist: Attack or defend the enemy safe.
Showdown: Battle against other players in a last-brawler-standing match.
Bounty: Collect stars by defeating enemy brawlers.
Brawl Ball: Score goals in a soccer-inspired game mode.
Siege: Collect bolts to build a robot to attack the enemy base.
Each game mode provides a unique challenge and requires different strategies and skills.
Brawl Stars Quiz
Think you know your Brawl Stars trivia? Take this quiz and find out!
1. What is the name of the Brawl Stars YouTuber who goes by "Brawl Time Ninja"? Answer: Lex
2. What tier is Bo currently ranked in the Brawl Stars tier list? Answer: A
3. What was the name of the first new game mode added to Brawl Stars after its release? Answer: Heist
4. Which enemy brawler can slow down enemy brawlers with their attacks? Answer: Emz
5. What other brawler is ranked in the A tier along with Bo? Answer: Leon
So who's better – Bo or Emz? The answer ultimately depends on your preferences and playstyle. But with so many brawlers to choose from, there's bound to be a favorite for everyone in Brawl Stars.
S-Tier
This is the best tier of the game and thus offers brawlers that are best suited for all modes of gameplay.
Best brawlers of this tier are:
8 BIT
8 BIT is one of the S-Tier brawlers and rightly so because of his extremely high Offense. 8 BIT shoots Blaster Beams and his Super boosts the damage-causing abilities of friends in the session. 8-Bit can be unlocked by reaching 6000 total trophies.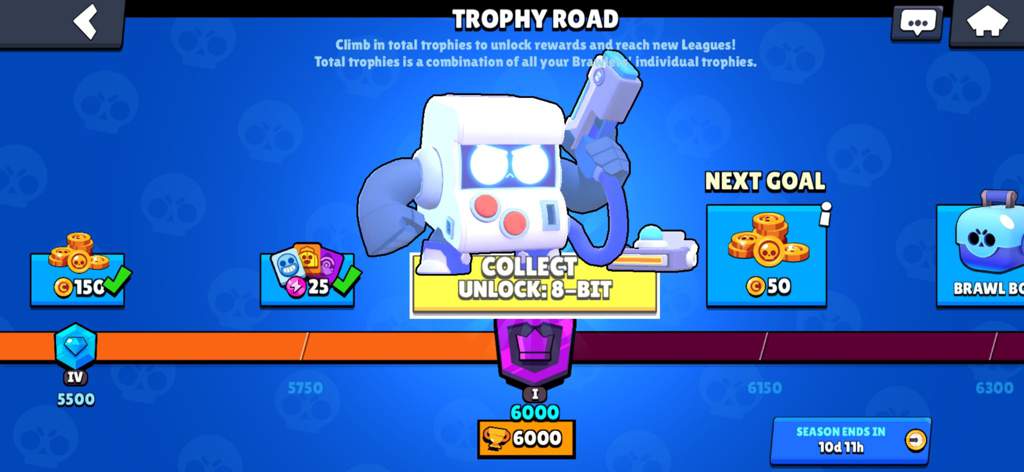 A-Tier
The next best category is the A-Tier. The best Brawlers of the A-Tier are:
Max
Crow
Spike
Brock
Gene
Frank
DARRYL
Darryl is a highly capable brawler that can be unlocked from Brawl Boxes. He has a significantly high Defense capability. Darryl fires at his enemies using his double shotgun and his Super ability is a reckless move inside the bouncy barrel.
B-Tier
The next best brawlers of the game are:
Mr. P
El Primo
Emz
Shelly
Sandy
Bull
Bull
Rosa
EMZ
Emz can be unlocked by reaching 8000 total trophies. The Super move of EMZ is known as CAUSTIC CHARISMA which slows down the opponents. EMZ uniquely attacks her enemies by spraying blasts of hair spray on them.
C-Tier
Nita
Penny
Leon
Tara
Sprout
Mortis
SPROUT
This Brawler can be unlocked from the Brawl Boxes and has a comparatively lower Defense and Offense mechanism. However, the Utility of SPROUT is pretty strong.
The Super move of this brawler is known as HEDGE which creates a plant-based obstacle for enemies.
Final Verdict
This Brawl Stars tier list gives players an idea of which Brawl Stars characters to choose. With more and more Brawlers to choose from, it can be confusing for players to decide early on in the game who are the best Brawlers in Brawls Stars. After all, knowing this important information could help you rank higher.
Some players might disagree with this list and find a member of the C-Tier extremely beneficial to them. This is why we highly recommend always check out the latest Brawl Stars Tier List and, more importantly, explore the game and find out which Brawlers are the best option for you.
ALSO READ: