Mortis – Brawl Stars Character Information
Basic Information

 Type: Ranged Brawler/Thrower
 Super Range: 11 tiles
 Attack Range: 2.67 tiles
 Speed: 2.5 tiles per second
 Attack Reload: 2.5s

 Role: Gem Holder; Chasing, Distracting Brawler.
 Rarity: Mythic

Creepy Harvest

Mortis reaps the life essence of Brawler he defeats, restoring 1800 of his health.

Coiled Snake

Mortis gains a Dash Bar! His dash range is increased by 75% when the bar is fully charged. It takes 3.5 seconds for the bar to charge when Mortis has all three dashes ready.

Combo Spinner

Mortis spins his shovel, hitting all enemies around himself for 1300 damage.

Survival Shovel

Mortis reloads faster for 4.0 seconds.
Brawl Stars Character Abilities
Primary Attack: Shovel Swing
Mortis dashes forward with a sharp swing of his shovel, creating business opportunities for himself.
Super Ability: Last Call

Mortis calls forth a swarm of vampire bats that drain the health of his enemies while restoring his. Creepy!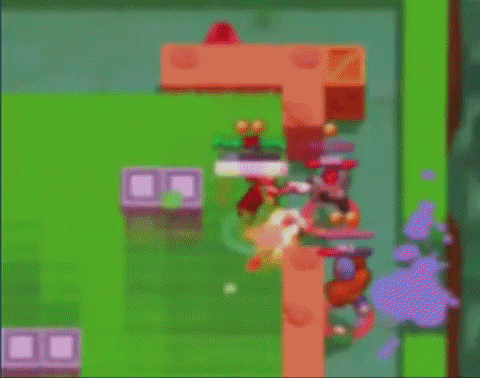 Mortis Strengths and Weakness
| | |
| --- | --- |
|  Strengths |  Weaknesses |
| His Super can hit multiple targets at once and heal himself from far away | Low HP |
| Versatile basic attack for approaching or to running away from the enemies | Not good damage |
| Great in Gem Grab as he is one of the best Gem Holders. | No ability to break obstacles |
Best Modes for Mortis
Gem Grab
Brawl Ball
Bounty
Brawl Stars Character Matchups
Great Vs
---
Not Good Vs
---
Tips for Using Mortis
Do not play aggressively while using Mortis. Slow down and get the Gems when you have the chance.
Take the opportunity to get all Gems at the beginning.
Only use your Super on multiple Brawlers to get more HP.
Target low HP Brawlers only. Do not try to solo kill full HP short-medium range Brawlers.
Mortis's normal attacks allow him to jump forwards towards any direction. He can quickly zip in and out of the gem mine area to grab gems that have spawned.
Very Effective As Gem Carrier
Mortis's normal attacks make him a very effective gem carrier. You can either be the gem carrier or the aggressive attacker.
Mortis doesn't have very powerful attacks. Even if he gets close to an enemy Brawler, he lacks the attack power to burst them down, making him very ineffective in Showdown.
Aim Super At Multiple Enemies To Heal Yourself
Use Mortis's Super to heal yourself! It gets more effective if it hits more than one enemy Brawler. You heal 1260 per brawler
Mortis isn't the best to use in Heist mode. He lacks the attack power to burst down enemy Brawlers especially the tanks and his Super can only heal himself. It's best to use another Brawler more suited for this Event.
Mortis is should used as support in Bounty all the time. He should be kept to the back and be partially aggressive, taking care of enemy Brawlers with low health instead of attacking aggressively in the front lines.
Use Mortis's Attacks To Close Gap On Retreating Enemies
In Bounty maps, always wait for your enemies to go back with low health then use your coiled snake and with your normal attacks and finish them off.
ALSO READ:
[kkstarratings]