Hello fellow brawlers. We're here for another Brawl Stars Characters Guide. This time we'll talk about Dynamike's newest gadget, SATCHEL CHARGE. We are gonna break down Dynamike's both original and new gadgets and his star power. After that, we are gonna rank the gadgets and star power, and talk about the best build for Dynamike Brawl Stars.
Dynamike's neuestes Gadget
Dynamike's newest gadget, SATCHEL CHARGE, can be used three times per match. Once activated, the next main attack also stuns enemies for 1.5 seconds. This gadget works the exact same way as Piper's and Shelly's.
Since activated, it won't go away until you use it or you can not undo it. This means you have to be careful of when to use the gadget. The best way to use it is probably right before you use the attack, so that your enemy will be conscious.
This stun compared to the other stuns is actually really good. It lasts 0.5 more second than Nita's BEAR PAWS gadget and a 0.5 second shorter than the Bo's SNEAR A BEAR star power.
However, what makes this gadget very useful is that both examples stuns need their super to stun enemies, while Dynamike just needs an ammo. One minor problem here is that it is tricky to actually stun enemies since both of the sticks have to hit the enemy. This makes the Dynamike's SATCHEL CHARGE gadget very skillful, but high reward. Note that you can stun more than one enemy with the gadget.
Ein Tipp für den erfolgreichen Einsatz dieses Gadgets ist es, zu warten, bis der Feind in Ihrer Nähe ist, so dass er noch in Ihrer Reichweite ist, wenn er betäubt wird.
Lesen Sie auch: Dynamike's Leitfaden für Fortgeschrittene im Wettkampf
DYNAMISCH BRAWL STARS ZEICHEN
Ranking Dynamike Brawl Stars Neues Gadget und Starpower
Jetzt werden wir Dynamikes erstes Gadget und seine Sternenkräfteund ordnen sie dann anhand der Informationen, die wir gegeben haben.
Zappelphilipp
Dynamike's first gadget, FIDGET SPINNER, can be used there times per match. When he activates this gadget, Dynamike spins furiously with increased movement speed and throws multiple sticks of dynamite around himself.
Each dynamite deals 700 damage to enemies. He throws total of 20 dynamites. His attack is very spread, therefore you might not even be able to hit the enemy, or if you get lucky, you might hit two. But most of the cases, only one dynamite is going to hit the enemy.
Dieses Gadget wird nicht nützlich sein, um Schaden zu verursachen, da es nur etwa 0 - 1400 Schaden verursachen würde. Da er jedoch einen Geschwindigkeitsschub erhält, ist dieses Gadget sehr nützlich. Er kann dieses Gadget verwenden, wenn es eine Bedrohung aus der Nähe gibt.
Dynamike Brawl Stars Bestes Gadget
Like most of the gadgets, this depends on the player skill. If you are struggling to play/push Dynamike, FIDGET SPINNER is going to be useful to escape dangerous situations. It is also going to useful to put distance between you and the enemy, so the attack would be unpredictable.
Therefore, this gadget would be better for most players because it is going to help them survive longer as Dynamike.
However, skilled Dynamike will rarely have to escape. So if you are a skilled Dynamike, it is definitely the best to go for the SATCHEL CHARGE. If you successfully stun an enemy, in most cases, that would equal death.
The reason why this is true is because after stunning an enemy, you can fire three quick shots. This can take out 34 out of 39 Brawl Stars characters. In hands of a skilled Dynamike player, this gadget is going to be S tier gadget. SATCHEL CHARGE will improve Dynamike's viability by a lot.
Dyna-Jump
Dynamike's first star power is DYNA-JUMP. With this ability, Dynamike can ride the blast wave of his explosives to jump over obstacles. Note that you can also use your super to jump. This ability is going to be useful for dodging shots and jumping over obstacles as a skilled Dynamike.
How he will jump depends on his position near obstacles, which makes this star power one of the most highest skill cap star power in the game. Many Dynamike professionals use this star power to dodge enemies shots and cheese around.
Abriss
This ability Adds +1000 damage to Mike's Super. This means that maxed Dynamike will deal 4080 damage instead of 3080 damage. Extra damage makes him able to one shot: Tick, Spike, Piper, Crow, Bea, Barley, Brock, Nani, Rico, Gale, Colt, and other Dynamikes.
DEMOLITION is going to help him survive longer, because you can take the enemies out quickly. This can also help him in one of his best modes, Heist. He can deal extra 1000 damage every time he uses his super on Heist which might be game-changing.
Dynamike Brawl Stars Best Star Power
Like his gadget, his best star power also depends on what Dynamike player you are and how good you are at him. When you unlock DYNA-JUMP, you should play around with it because it's so much fun! However, only top Dynamike players will be capable of playing DYNA-JUMP.
In fact, most professionals will agree that DEMOLITION is a better star power for most of the cases. At the same time, though, professionals agree that someone really good with DYNA-JUMP is hard to deal with.
Still, DEMOLITION would be a better star power most of the people because of the ability to one-shot some of the brawlers. DYNA-JUMP will only be used for fun or when it's beneficial to jump over obstacles – unless you are really good at it. There are a few Siege and Heist map that is going to be good for DYNA-JUMP. Still, and therefore, about 90% players should play DEMOLITION, and that's why it is a better star power.
Beste Builds für Dynamike Brawl Stars
Kommen wir nun zu Dynamikes bestem Build (Kombination aus Gadget und Sternenkraft). Es gibt insgesamt 3 Builds für Dynamike, die besonders gut sind, und sie können davon abhängen, welcher Dynamike-Spieler du bist. Die 3 Builds sind FIDGET SPINNER & DYNA-JUMP, FIDGET SPINNER & DEMOLITION, und SATCHEL CHARGE & DEMOLITION
Fidget Spinner & Dyna-Jump
Dies ist der "kitschigste" und lustigste Build zum Spielen. Wenn der Feind sich nähert, kannst du über ihn oder über ein Hindernis springen. Du kannst den FIDGET SPINNER benutzen, um dich auf ihnen zu drehen und den Wut-Pin einzusetzen. Dies ist der giftigste Build von allen, und wenn du etwas Spaß haben willst, solltest du diesen Build auf jeden Fall wählen.
Fidget Spinner & Abriss
This is the easiest build to play Dynamike. This combo will be great if you are struggling to push Dynamike. You can use the gadget to escape easily or to deal extra damage. DEMOLITION star power would make Dynamike's super much efficient since it will deal with a lot of damage.
Sprengladung & Abriss
However, this is going to be Dynamike's best build. If you master the newest gadget, you will feel very strong play Dynamike. And, DEMOLITION is going to end off almost all the Brawl Stars characters that are stunned by the gadget, and most of them won't survive.
Even if you are not a Dynamike Professional, if you can get some stuns, this build is going to be good. This build can be used to deal a lot of damage after taking out an enemy using the gadget. For example, you can stun and end off the guards in Heist and then deal extra damage with the DEMOLITION star power.
Beste Skins für Dynamike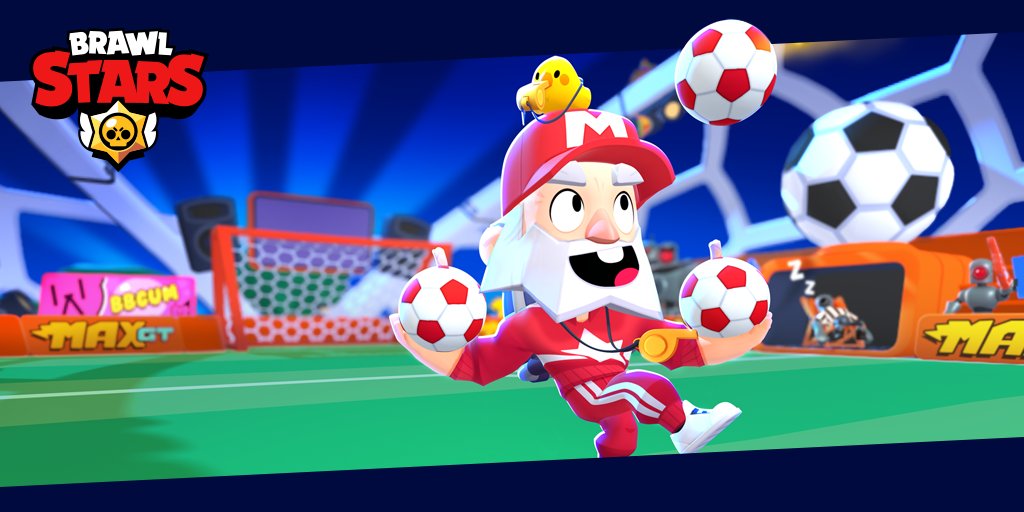 Um unsere Daten zu vervollständigen, müssen wir wissen, welcher Skin für Dynamike am besten geeignet ist. Ich werde sie schnell einstufen und dann jeden einzelnen überprüfen.
Robo-Mike
Trainer Mike
Spicy Mike
Weihnachtsmann
Standard Dynamike
The worst skin of Dynamike is obviously the default skin. Even though it is a very cool design, we can't compare default with a skin. Next up (least to best) is Santa Mike. His green and red color doesn't really look good on him. However, the fact that he is throwing candy canes are very cool. Then, we have Spicy Mike. Spicy Mike is really cool skin and throws hot chili at the enemy.
However, the second best skin is Coach Mike. His animations are very clean and amusing. He throws a pair of soccer balls/football at the enemy. He throws a bag of balls as his super. Nevertheless, Robo Mike is the coolest skin for Dynamike. He has voice change and his canary decided to take over Dynamike. Maybe he is not worth 300 gems, but worth more than 150.
Ultimativer Aufbau
The Ultimate Build is Robo Mike with Dynamike's second gadget, SATCHEL CHARGE, and his second star power, DEMOLITION. However, if you are struggling with Dynamike, you can replace SATCHEL CHARGE with FIDGET SPINNER. Also, if you want to have some fun, you can use the DYNA-JUMP with FIDGET SPINNER. If you want to include a pin, Dynamike heart one is the best. Let me know in the comments if you agree or disagree with anything I said. Until then, see you next time!
ALSO READ: