How To Play Brawl Stars – Learn About Trophies, Power Points, Star Points, Coins, Tokens and Gems

Welcome! Since you're here, it's either because you just downloaded the game, or are contemplating getting started. Either way, you want to learn How To Play Brawl Stars and figure out all the ins and outs. But worry not, because this guide has all the basics neatly gathered in one place.
What are Trophies?
The first thing you will notice after winning your first match will be that you gained something called trophies. You can earn Trophies by participating with your Brawlers in any PvP game mode, (except Power Play). Each Brawler has its personal Trophy Rank, and when you add them all up, you have your Trophy count.
There is a system called Trophy Road that rewards you when you are progressing trophies. Trophies also show your dedication to the game. There are also, leagues, which you can read more: Trophy League System
There is a Leaderboard in the game which is based on Trophies showing the best players Locally and even Globally. There is even a Club Leaderboard and a Brawler Leaderboard.
What are Power Points?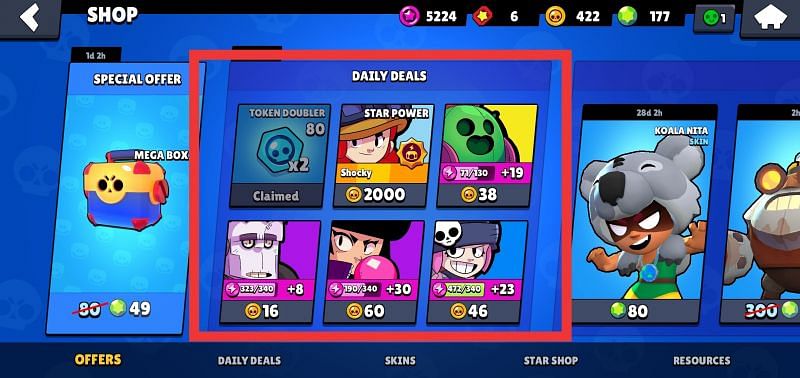 Power Points are used for upgrading Brawlers. The higher the level of the brawler that you want to upgrade, the more power points it'll cost. For example, on level one, you need 20 power points. However, when you want to upgrade a brawler to power 9, you need 550 power points.
You can get them from Brawl Boxes, power points section in the shop, or from offers that will often appear in your shop. Also, they can be found in the Trophy Road.
You can upgrade brawlers to power 9, then you have to wait to unlock a "Star Power" from either boxes or an offer from a shop to fully max out a brawler. Once the brawler has a star power, they are power 10. Every Brawler has 2-star powers and it qualifies as max as long as you have unlocked 1.
Not only that, but they also have added a new ability called gadgets. They can be unlocked when your brawler is power 7 (or higher) and can be used limited times in matches.
What are Brawl Stars Coins?
You can earn Coins by opening boxes. You can also get Coins by purchasing them at the shop, even though they are expensive. Coins are used to upgrade a brawler; the higher the level, the more coins will be required. There will also be offers in the shop that allow you to use your coins to buy power points needed to upgrade a brawler. After you have maxed your account out, whenever you would get a power point from a box, it changes into gold instead. Every power point you would get is converted into 2 gold instead. If you have a lot of extra gold after you are maxed, now you can buy True Silver and Gold skins for brawlers.
What are Tokens?
Tokens are earned after participating in a match, regardless of a win or loss. Over time you will accumulate tokens that will be available to play for. A win will net you 20, while a loss will only be worth 10. You can also gather tokens by checking out the new game mode that refreshes every 6 hours, as those are also worth 10 (sometimes 2 events, therefore 20). You can buy Token Doublers from the shop as well, which will, like the name implies, double any token that you claim. These tokens are used to progress through the Brawl Pass. There are also quests unlocked at 300 trophies, which would give you extra tokens.
(What are Tickets?)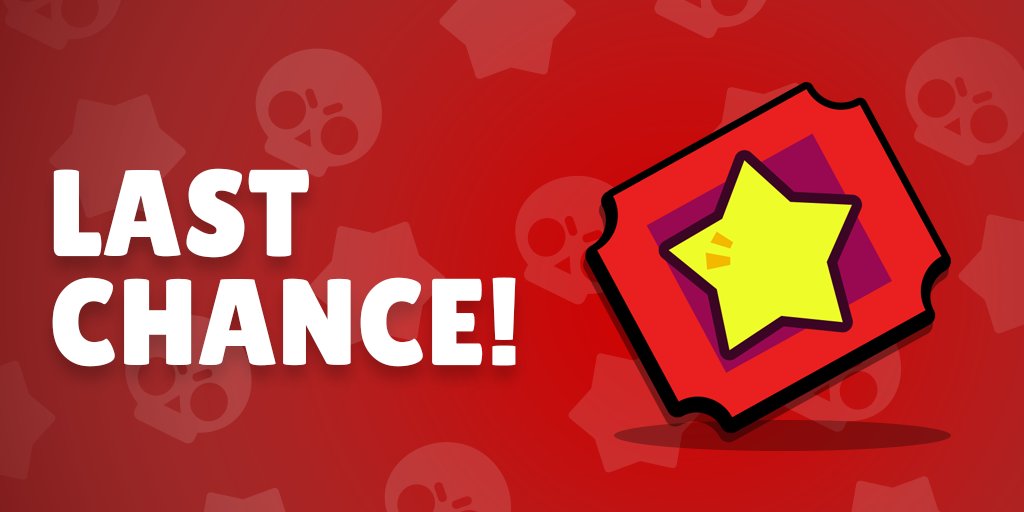 Tickets are reserved for "Special Events". A game mode unlocked after passing 400 trophies (Sounds hard but it's really not), and will only appear over the weekends. The rewards for winning these game modes are tokens that are separate from what you win in battles, yet still eligible for the Token Doublers. As long as you have Tickets, you can enter the mode as many times as you want. If you run out there are offers in the shop selling tickets for gems. They may also appear in any boxes that you may open.
However, the tickets are removed from the game, and they would not be found anymore.
What are Star Points in Brawl Stars?
Star points are given to players that do one of three things. One way to get Star Points is to get any Brawler past a certain rank. Similar to a checkpoint, the game will reward you by granting you Star Points by crossing Rank 10, (100 star points) 15, (200)  20, (300) 25, (400) 30, (500) and 35. (600)
At the end of every season (spanning 2 weeks/14 days), there is a reset. Any Brawlers that have over 550 trophies are deducted to the specific amount of trophies. The number of star points you get depends on how high you are in trophies.
The final way to get star points is "Power Play", the most recent addition to the game. It is a competitive mode that is unlocked after you gain your first power 10 brawlers. You get 3 tries and depending on how you place, that's how many points you'll receive. There is a global leaderboard and you will receive star points at the season end corresponding to how well you placed.
Star points can be used to buy recolor skins or Mega boxes and Big boxes.
Brawl Stars Gems – How To Play Brawl Stars
And finally, Gems!
Unlike a lot of other mobile games, Brawl Stars is not Pay to Win. You will not have to pay a whole lot to advance in the game. In Brawl Stars, Gems are used to purchase Brawl Boxes, Brawler Skins, Tickets, Gold, Brawl Pass, skins, and Token Doublers. While attempting to unlock Brawlers, the more boxes you open, the higher the chance that the next box will yield something better.
Brawl Pass – How To Play Brawl Stars

This is the newest system added to the game. This is like a gold pass that can be found in many games, and it boosts your progress by whole a lot. Brawl Pass costs 169 gems and last 2 months long. Notice that Brawl Pass is not a permanent thing. If you are F2P (Free to Play), the best way to spend gems are buying Brawl Pass.
---
Hopefully, you have found this page helpful.
Don't hesitate to comment and ask any questions! We are all new to the game!
ALSO READ: